P(Portable) Series
AF-15
AF-15 10L Best Middle Size Machine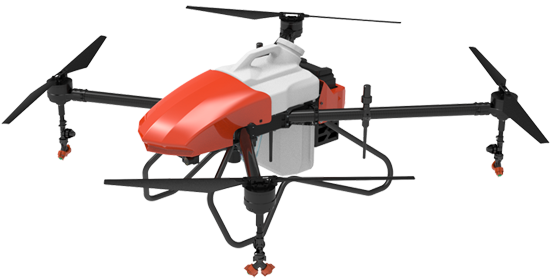 Own weight (including battery)
Gross weight (including drug weight)
up to 100a (recommended 50-65a)
12,000mAh comporter battery
10L (Quick release drug tank)
4-8 minutes (10 liter spray standard)
AF-15 is powerful and convenient.
40mm carbon pipe prevents loss of kinetic energy and maximizes flight efficiency.
The powerful frame and modular construction set a new standard in the middleweight division,
showing performance not previously seen in the 10L class.
The compact size and foldable AF-15 is easy to move and store, and the quick-release water tank helps you work quickly.
AFI's smart control system creates an optimal control environment, and the combination of eight nozzles that
utilize V2 connectors and a high-pressure pump that supports 5 L / min is comparable to the best control performance.
main composition AF-15