P(Portable) Series
AF-6
AF-6 6L Compact-sized Portable Machine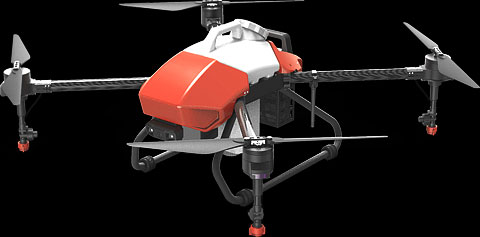 Own weight (including battery)
Gross weight (including drug weight)
up to 75a (recommended 40-50a)
8,000mAh BMS smart battery
6L (quick release chemical tank for
switching granules)
2-8 minutes (6 liter spray standard)
AF-6 can be easily operated by anyone.
It's compact size, easy to store, and ready for control flight. The lightweight, powerful frame brings out the stable flight performance of the aircraft and maximizes energy for efficient vibration suppression. It is very important that it is easy and convenient to use. Smart artificial
intelligence assists in stable flight and provides a professional agricultural control process.
main composition AF-6